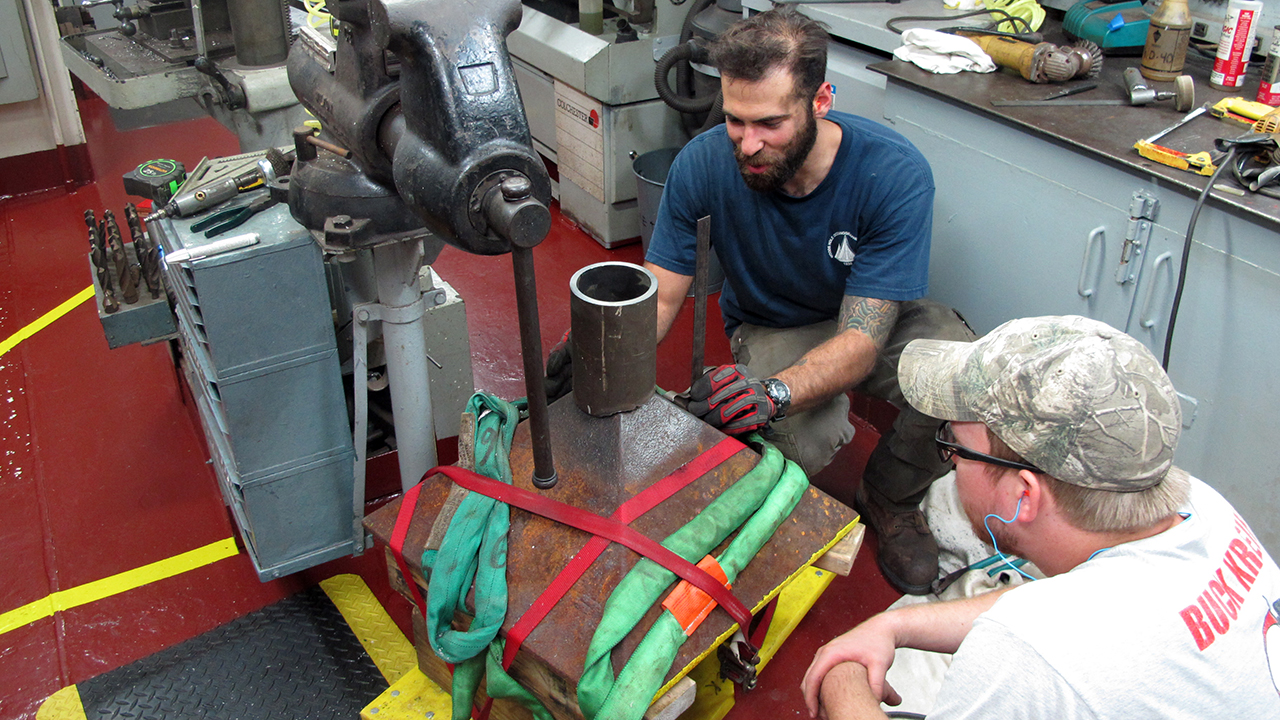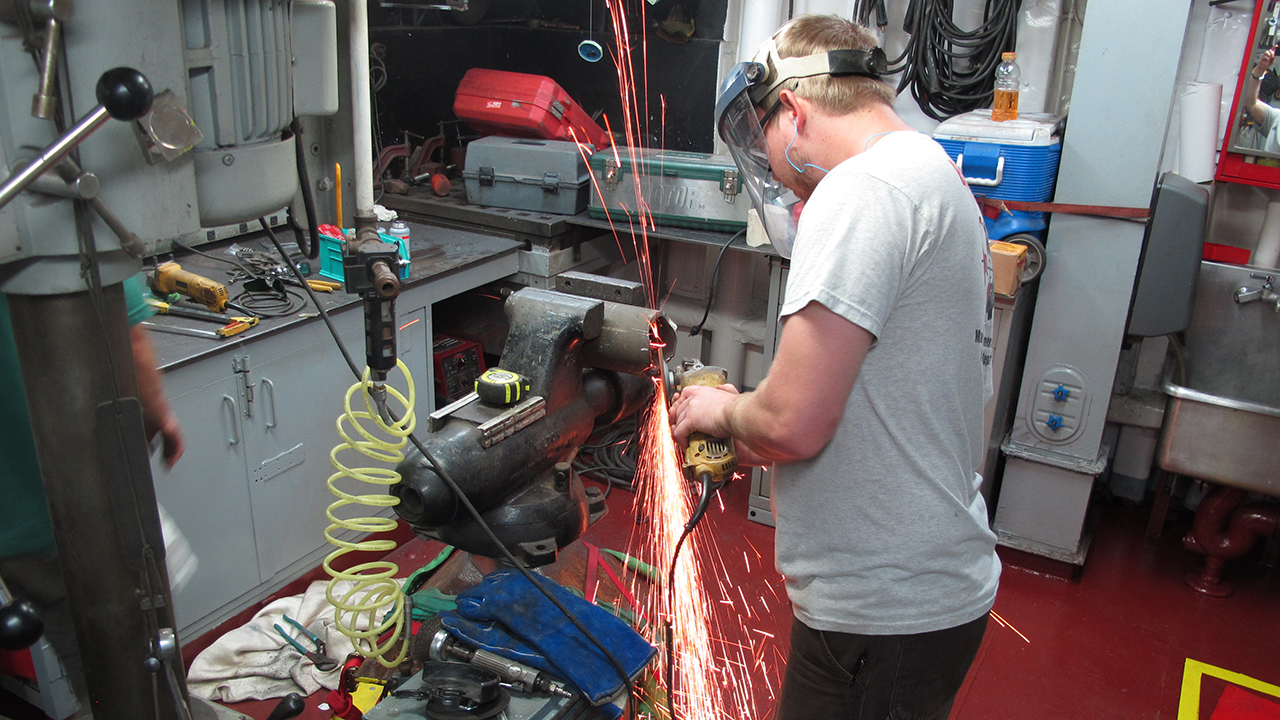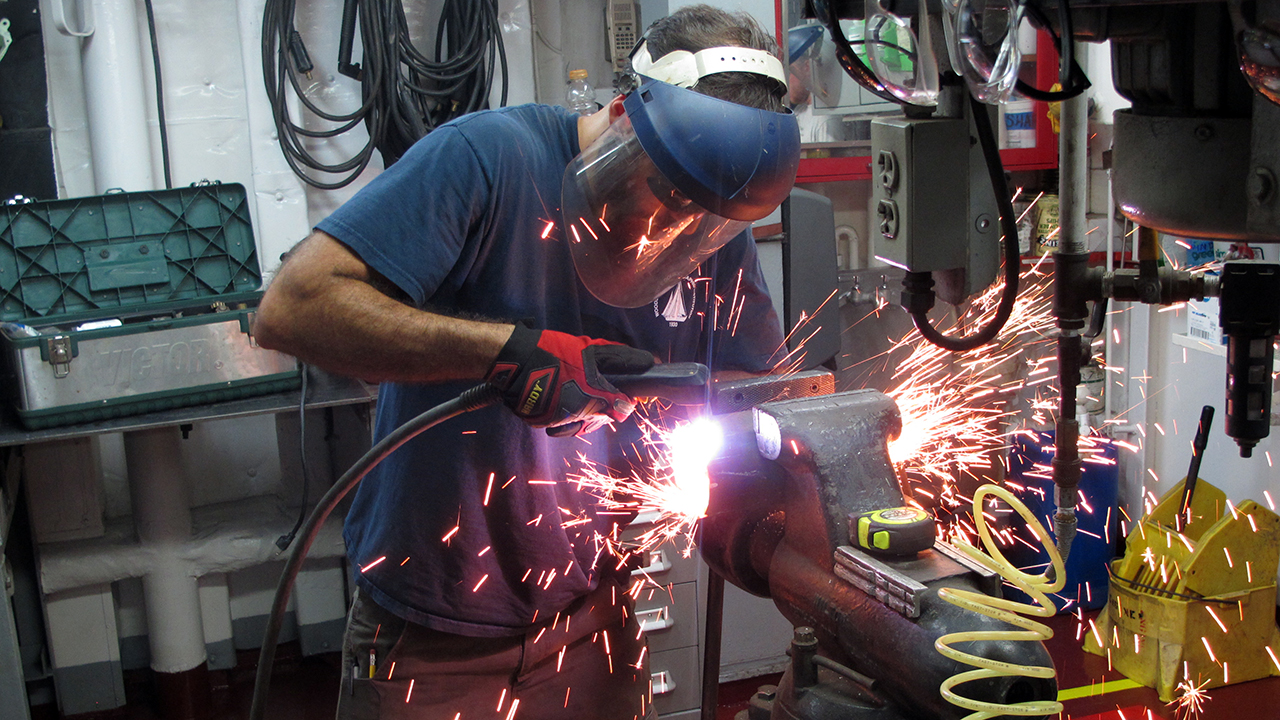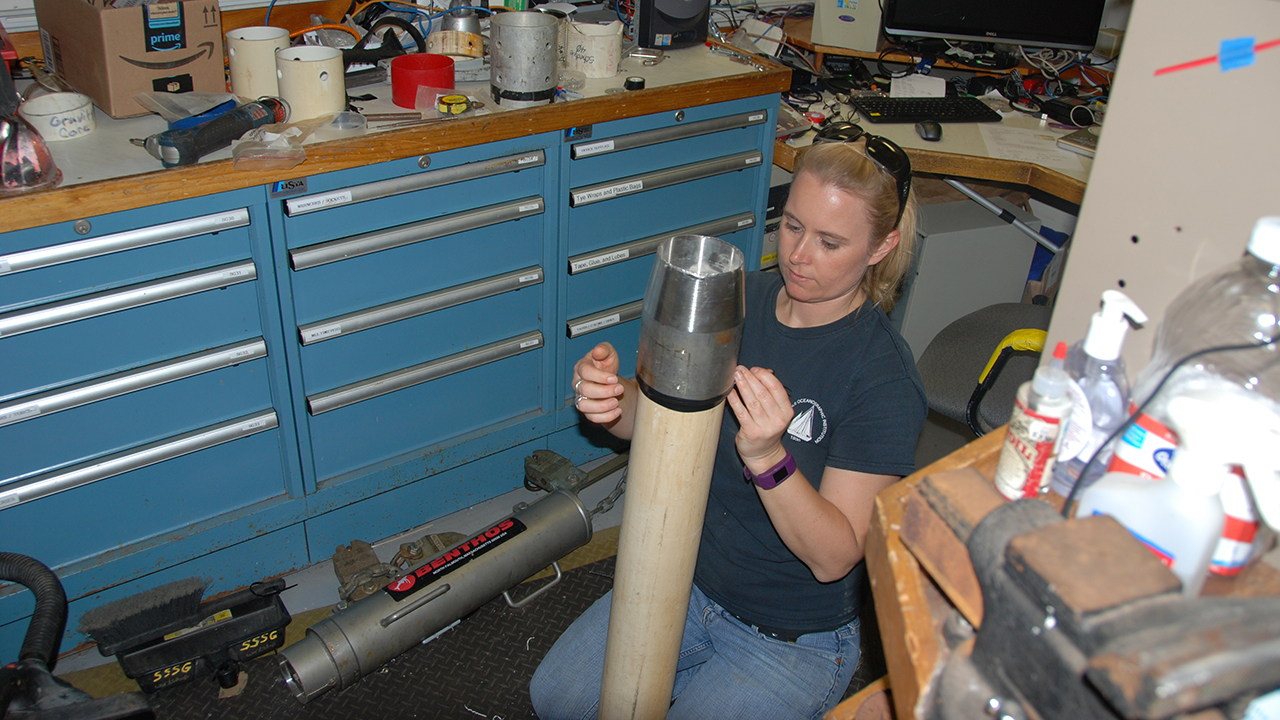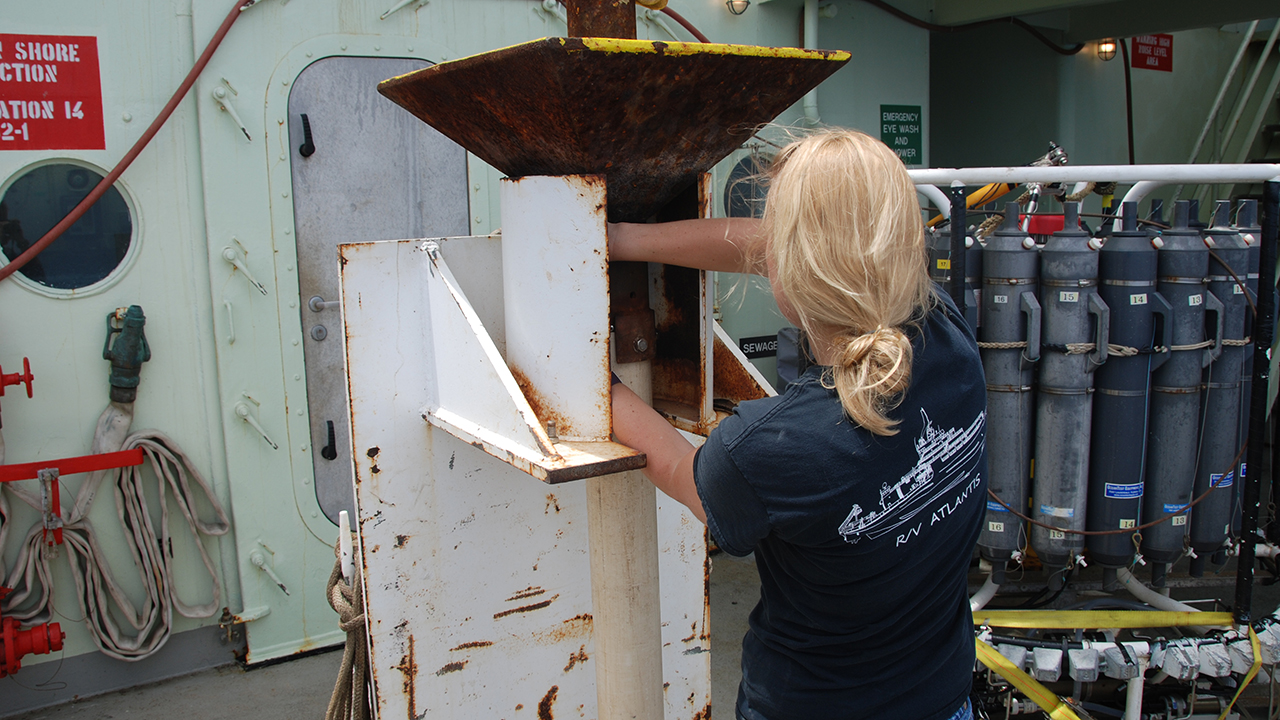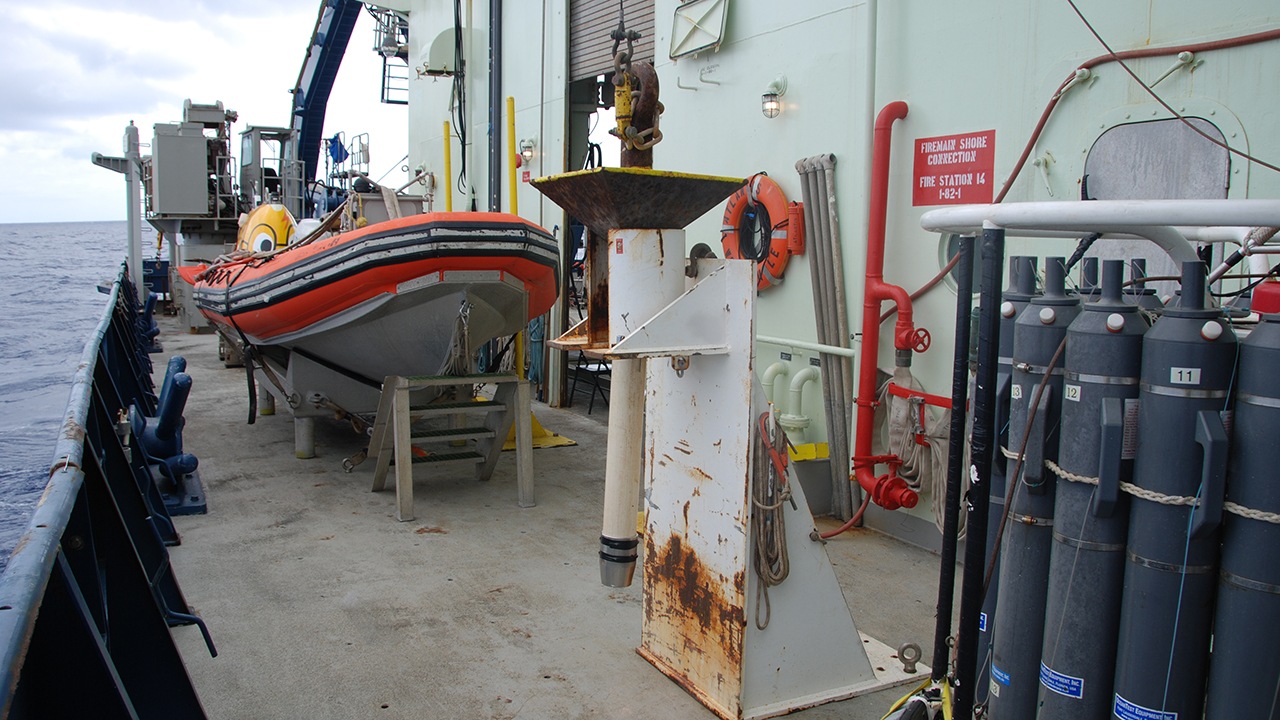 One objective of this expedition is to use a gravity corer to get a 3-foot-long cylindrical sample of sediment from the middle of the mid-Atlantic Ridge.

The gravity corer is a long tube with a heavy weight on top that we lower on a wire at 50 meters per minute (about 2 mph) which allows the barrel to sink into the seafloor. As it sinks, the sediment gets trapped in the barrel and is brought back to the surface when we reel the corer back to the surface.
Once on deck, we cap off the sample so that it can be brought back to shore for analysis.
Seafloor sediment is deposited on the ocean floor a little bit at a time. That means the deeper the corer goes, the farther back in time our sample goes.
Back in the lab, we will "date" the sediment using radio-carbon (carbon-14) analysis and also look for layers of volcanic ash to indicate past seafloor eruptions.
During its third deployment, the gravity corer went down and never came back. Some might call it "lost to the sea," but scientists know that whatever equipment goes overboard there is always a chance, however small, that it won't come back. We are all aware of this risk.
So after something like this happens, the question is not "How could this happen?" but rather "How can we collect a sediment core without a gravity corer?" And the answer is: Make a new gravity corer!
The ship's crew put on their thinking caps, along with ear and eye protection, and devised a plan to build a new gravity corer. They have a lot of spare parts on hand and seemed to enjoy the challenge of making a new one out of a 500-pound anchor and some steel tube.
The new gravity corer still needed a check valve that would allow water to flow out the top while sediment is being pushed up into the barrel. The bosun, Patrick Hennessy, and SSSG (Shipboard Scientific Services Group) technician Catie Graver each built a design for the valve. That way if one didn't work we would have another to try right away. This was key because time is very valuable at sea and it is always prudent to have a backup plan.
Within less than 24 hours all of the parts were assembled and the new gravity corer was ready for action. We lowered it over the side of the ship and two hours later it came back on deck full of sediment.
So far, it has performed wonderfully and brought back more samples for the scientists. I would like to think that the sacrifice made by the original corer has helped bring good luck to this new instrument. Of course this, along with the hard work and dedication of everyone on the ship, are the real reason the cruise has been a success so far.