While I did not get the chance to dive in Alvin on the Popping Rocks cruise, I did get a chance to hangout inside the personnel sphere with two of its pilots (Jefferson and Danik) and sketch for a few hours the other day.
Here's a 2-hour observational sketch of the inside front of the sphere:
And here's what you see when you turn around:
I took a few photos as well; this is the view looking up from the port-side seat in the ball: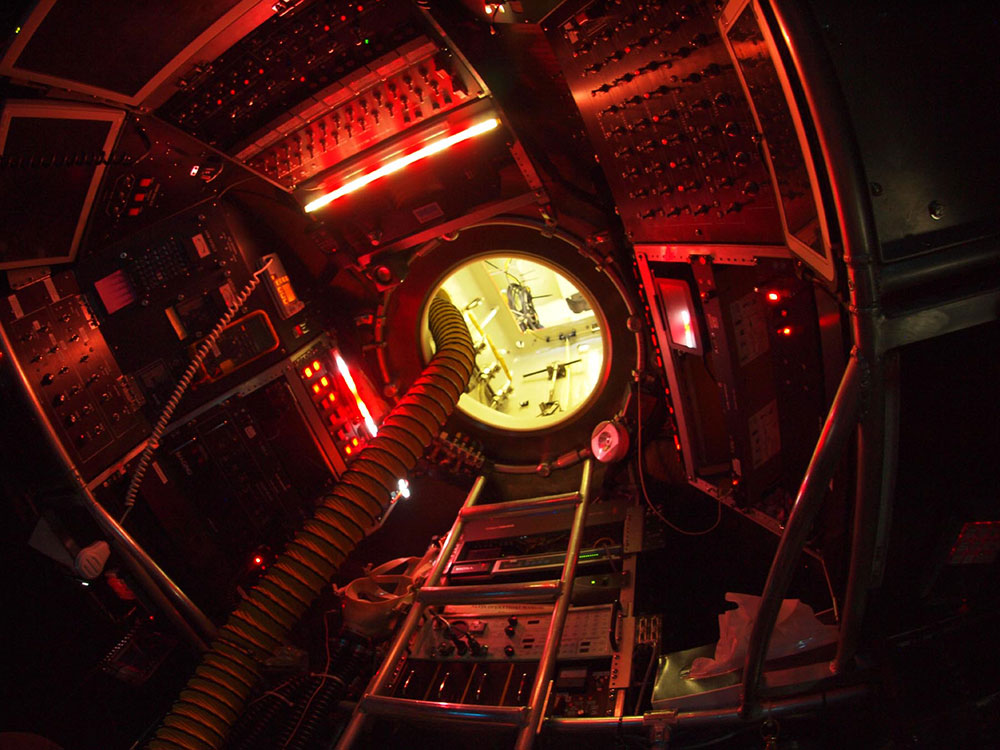 Did I mention that there are a lot of switches? Because there are:
And wires! All of the wires!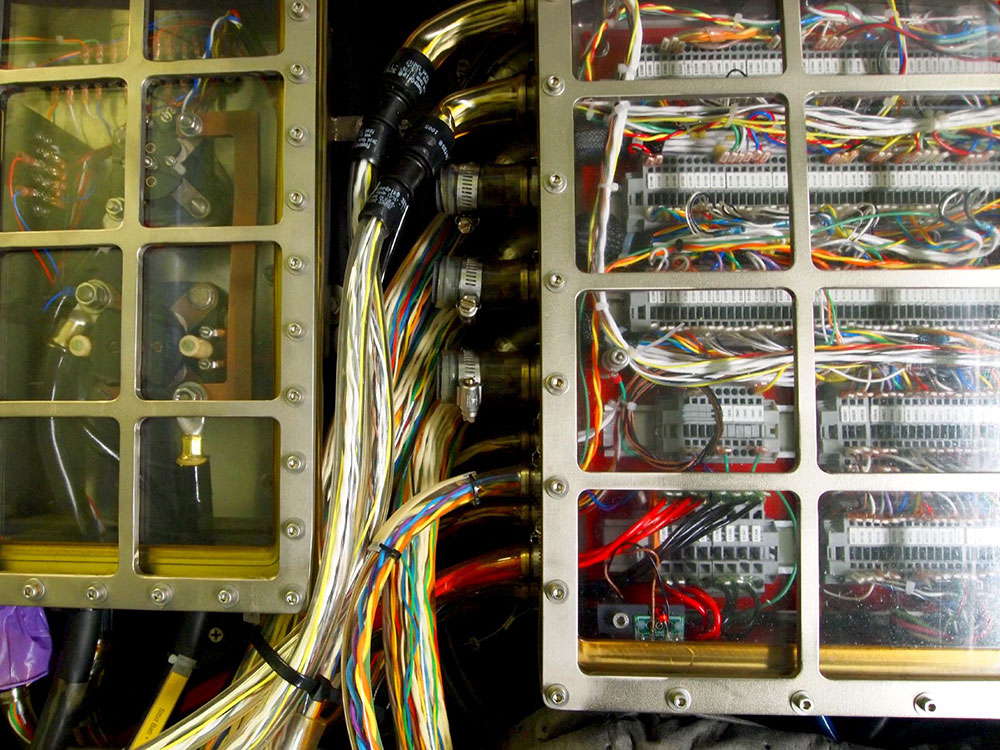 Here's what Dan Fornari has to share about Alvin's technology: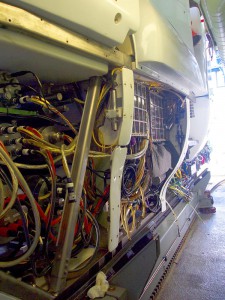 Like any high-tech vehicle system (think: airplanes, space shuttle, subway or train master control station), Alvin's control panels are a maze of wires, switches, meters and display screens.  These devices monitor all aspects of the proper functioning for the submarine so science can be safely accomplished. The dials and meters let the pilot know that everything is working properly; the pilot's main job is safety.  The complex interior electronics and other sensors are matched by what is on the outside of Alvin. Most of Alvin's exterior systems are inside the body of the submarine, underneath the titanium frame and behind the white fiberglass panels that help protect all the cables and make it more hydrodynamic – so the sub can go up, down and forward/backwards more efficiently.