The journey from Barbados to the location on the Mid-Atlantic Ridge where popping rocks were once found takes approximately 4 days. During that time, we've got data to collect and record! Here's what we're looking for and why, as well as the devices that are used to collect that data.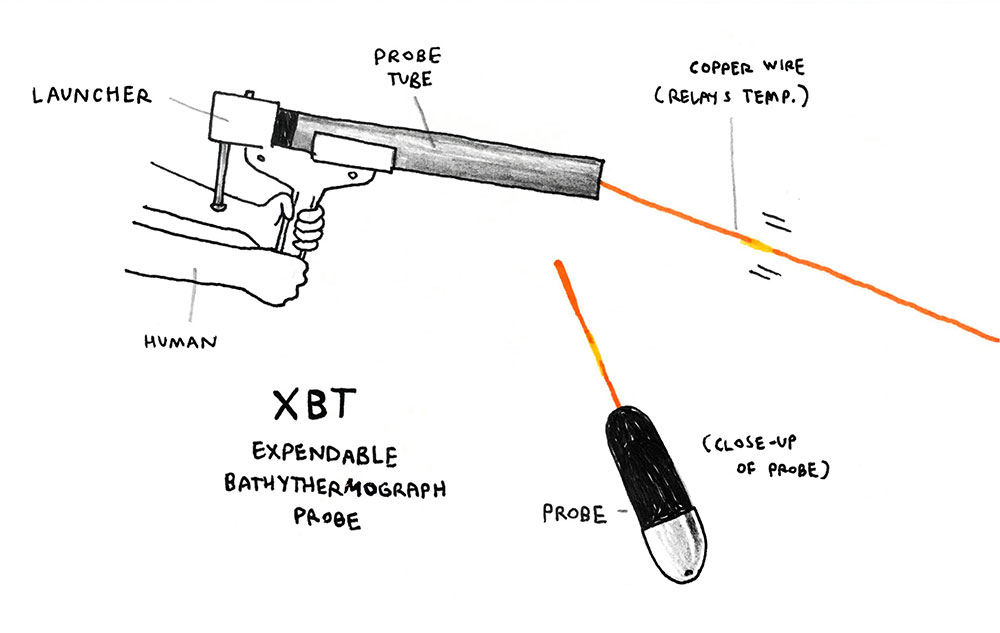 XBTs (expendable bathythermograph probes) measure temperature as they drop through the water; we deploy an XBT every 8 hours. This gives us information on the change in water temperature to a depth of 1800m, and temperature is important because it affects the sound velocity in the water. Sound is important because we use: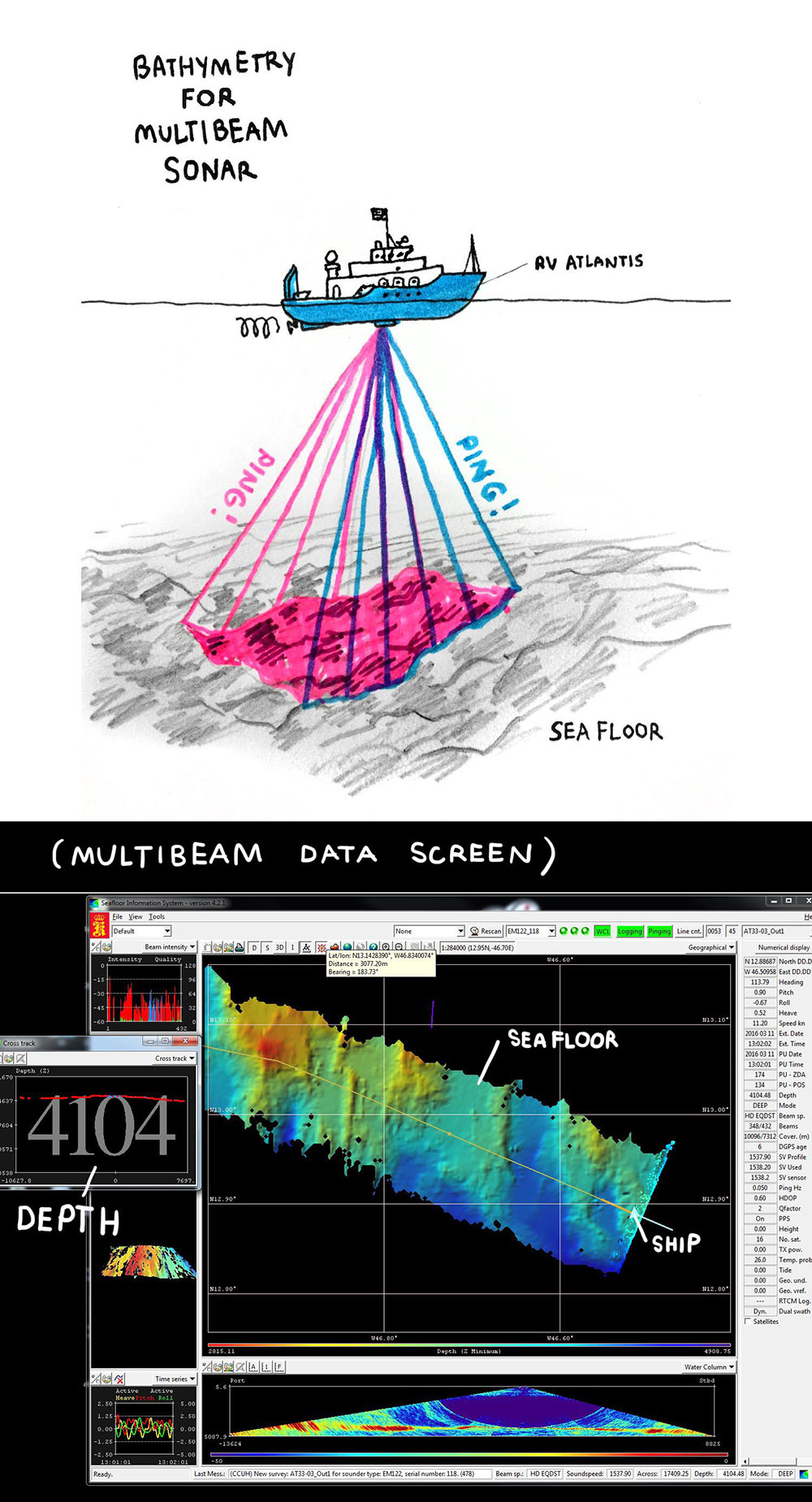 Multibeam sonar! Multibeam sonar bathymetry is used to map the seafloor. A device mounted on the bottom of the ship sends out a fan of pings (sound pulses) that travel to the sea floor, bounce back to the ship, and are interpreted by a computer to give us an image of the sea floor (a bathymetric map).  The method uses the time that sound returns to the ship to calculate the distance to the ocean floor.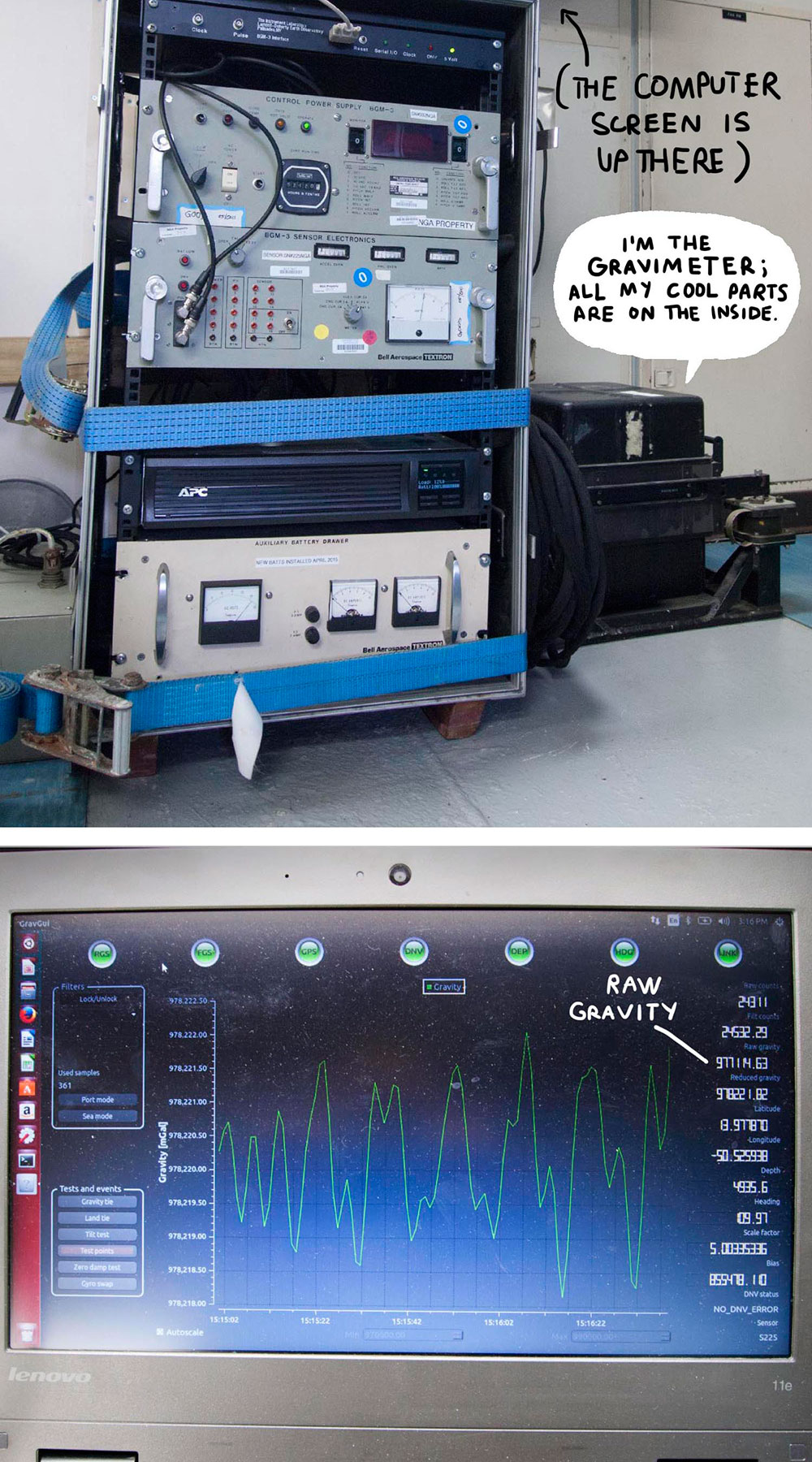 The gravimeter measures…gravity! Or rather, the acceleration of gravity. Small fluctuations in gravity can signify changes in the density or thickness of the sea floor beneath the ship.
And the magnetometer measures…the magnetic fields! Measurements of the magnetic fields above the sea floor can be used to determine the time elapsed since lava cooled when the sea floor was formed.
In order to monitor the devices and record the data, we're split into 3 groups that stay on watch (4 hours on duty, 8 hours off duty). Every 15 minutes, we record the data from the multibeam, the gravimeter, and the magnetometer.
Stay tuned for the next post, and learn what these data can tell us about the sea floor!