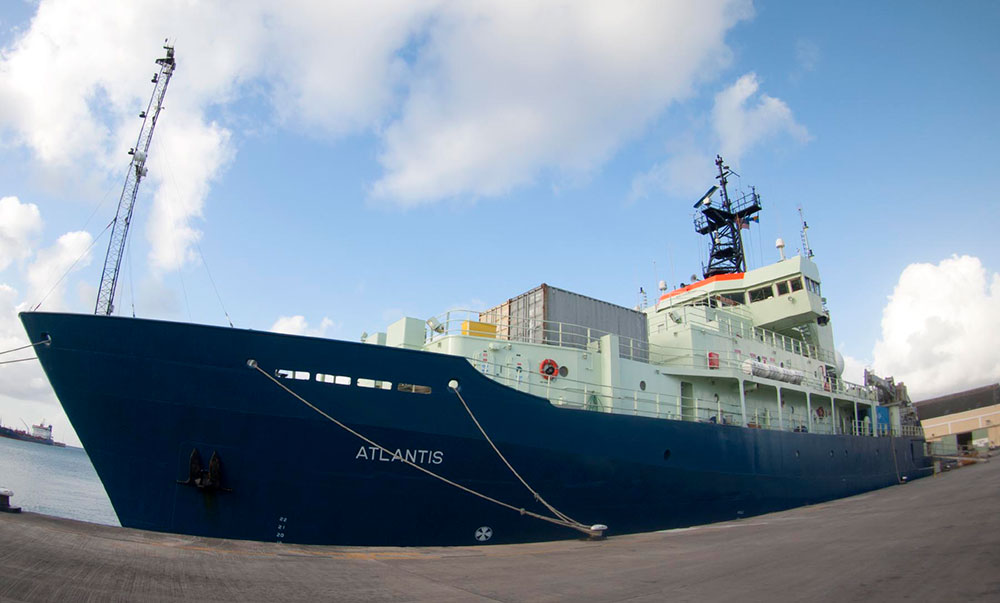 Welcome aboard R/V Atlantis! This ship is home to 54 humans (crew, technicians, scientists…and a cartoonist) for the next 37 days. For a handful of us, it's our first time A) being on a ship this big; and B) being on a ship for this long.
In preparation, I had printed out a schematic of the Atlantis , but that still didn't help me from getting lost. Or asking embarrassingly obvious questions for that matter.  At least I can take solace in knowing that I'm not the only one getting my bearings. Even the Chief Scientist admits to being excited and overwhelmed! These first few days in port have been spent meeting new people, getting familiarized with the ship, setting up bunks/workspaces, and taking copious notes/photographs (that last one is a bit Maris-specific).
Before we depart, the most important job of the scientific party is to get the science labs set up for seagoing work. All of the equipment that is needed for science at sea was either shipped to the boat or brought on board when we arrived. This includes, but is not limited to: computers, microscopes, power tools, spare parts, a turbo molecular vacuum pump, and some bars of chocolate.
When we arrived in Barbados, Towcam was just a metal skeleton with its signature fin in back. Dan Fornari set to work assembling Towcam in preparation for its first deployment (and now it looks just like it does in the comic below).
The Alvin and Sentry Groups have already done a lot of testing and preparation: at WHOI, in the Charleston Shipyard, and on the transit to Barbados. Alvin will be making its first dive today; it's an engineering dive to making sure everything is working correctly.
That's all for now.  See you tomorrow!