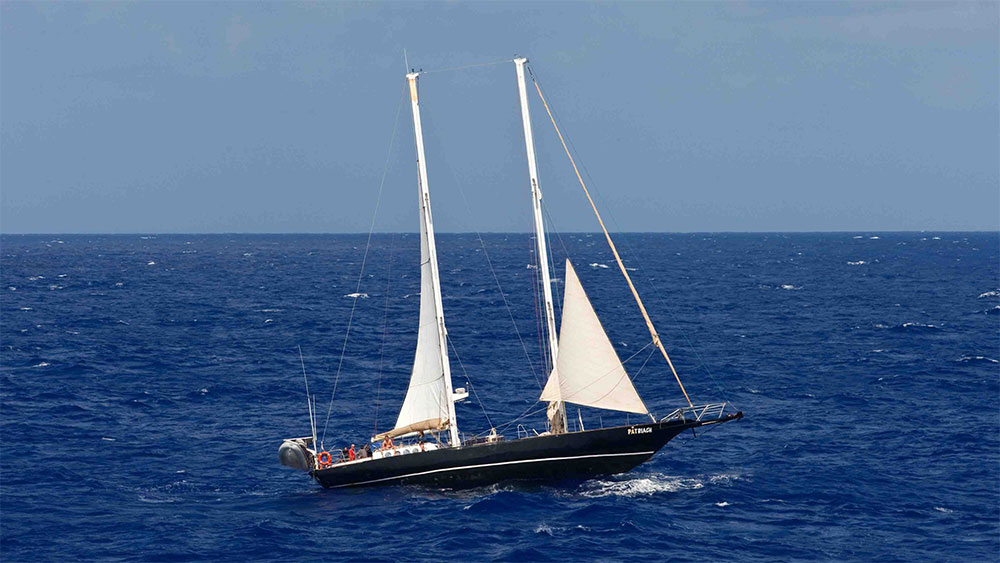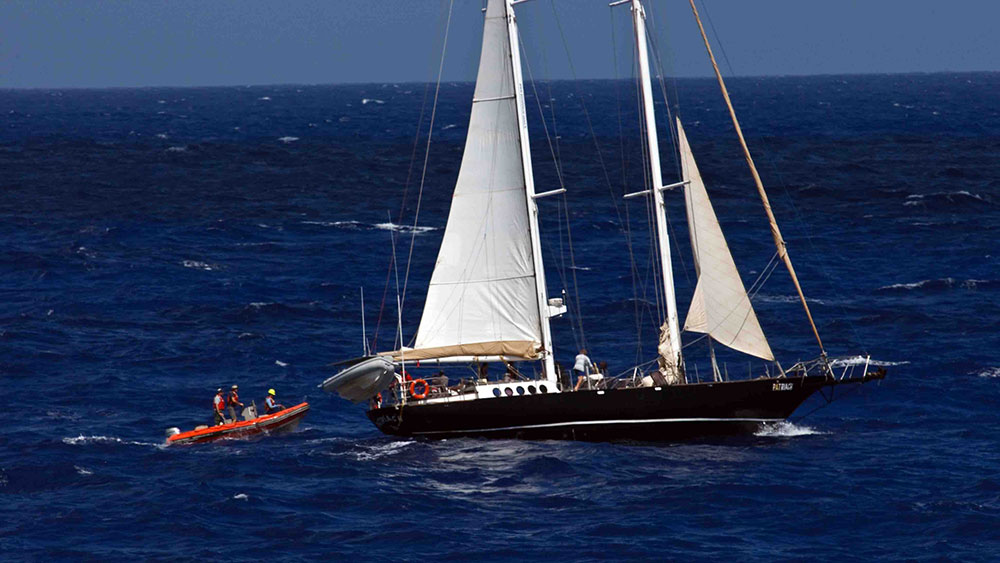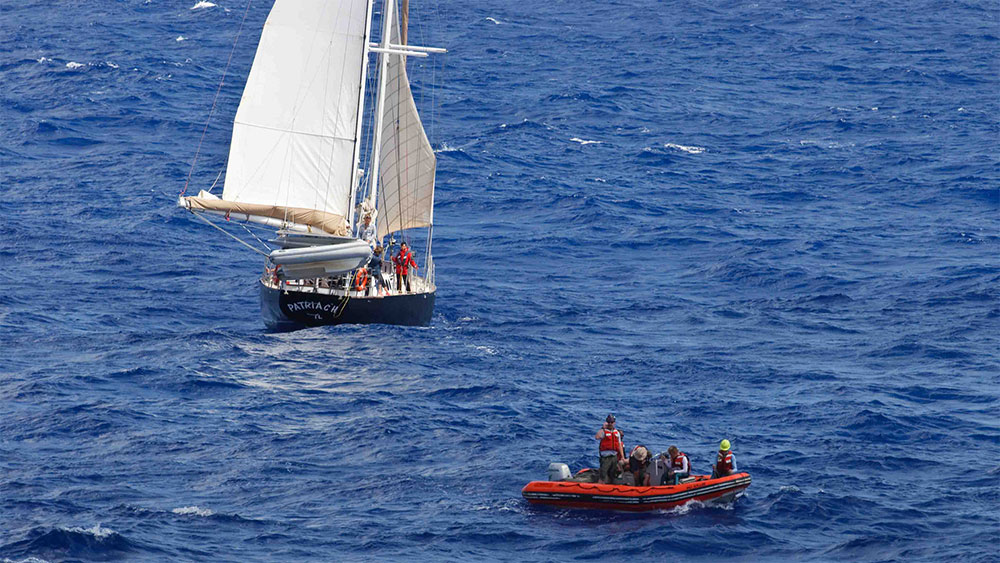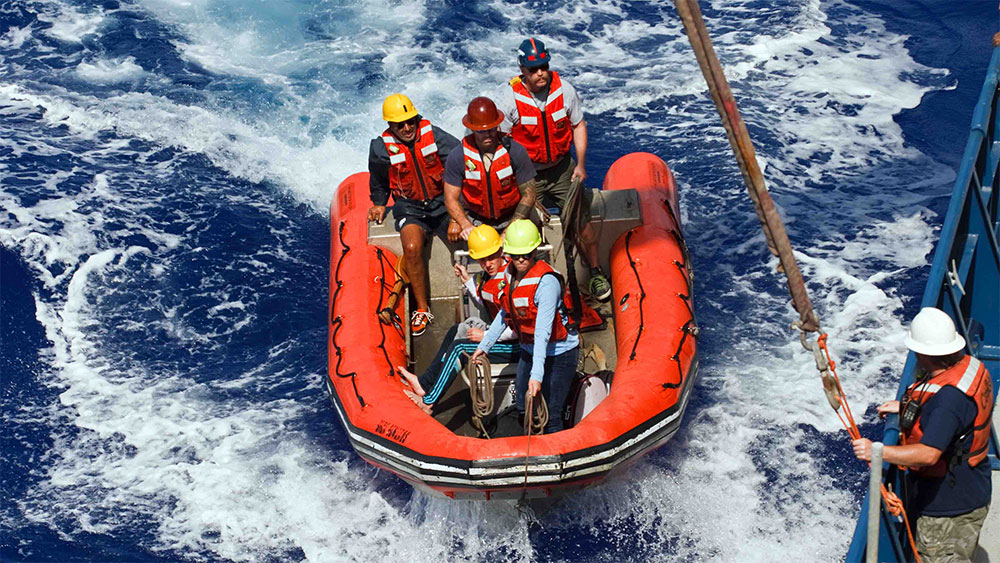 On the evening of Saturday, March 26, R/V Atlantis received a call from the U.S. Coast Guard informing us of a vessel nearby with a severely seasick sailor who needed to be evacuated. It was a French vessel that had originally contacted the French Coast Guard for assistance, which then alerted their U.S. counterparts. After assessing the situation, the U.S. Coast Guard decided that Atlantis presented the best option to safely evacuate, treat, and transport the sick sailor.
We diverted from our course, and set out to find the 70-foot sailboat, Patriach. On the morning of March 27, the crew spotted the sailboat, and prepared to transport the sick sailor and another member of the Patriach's crew to Atlantis.
The Atlantis crew is no stranger to deploying the small dinghy, the Avon. On days that Alvin dives, they take it out to deploy and recover the sub. Getting over to the Patriarch and transferring two people, however, would be challenging in rough seas. Fortunately, the crew of Atlantis is quite skilled in maneuvering the Avon and, piloted by chief mate P.J. Leonard, second mate Max Kantor, and ordinary seaman Ronnie Whims, the Avon made a successful recovery.
Within a half hour, the two sailors from the Patriach were on board Atlantis. The next step would be getting the sick sailor medical attention. The chief mate is also the ship's medical officer; P.J.'s training is similar to that of a paramedic and he can consult with a doctor on shore who is on-call 24 hours and who can diagnose and prescribe treatment.
Seasickness is one of the most common ailments at sea and is normally nothing more than an inconvenience, but if it becomes serious can present serious problems, generally in the form of severe dehydration. In our case, however, there was an added challenge with our seasick sailor: a language barrier. Both of the sailors we took on board are French nationals. Fortunately, the science party of the Popping Rocks cruise has five French speakers.
The seasick sailor is in now stable condition and will continue to receive care until we reach port in Charleston when they will be transferred to a shore facility for assessment and further care.
The skill and compassion of the crew and captain of Atlantis had become readily apparent during my short time on this ship. They were made ever more apparent by this rescue and recovery at sea.