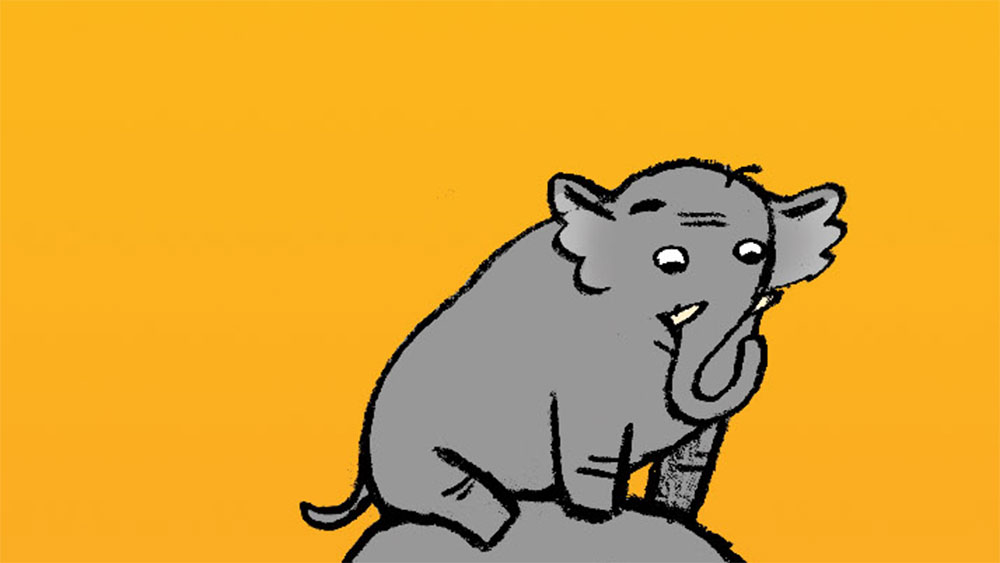 Remember that post about how
deep Alvin dives
? Well, here's a visual representation of how much pressure an object (like 
Alvin
) would feel at 3870 meters (12,700 feet, or nearly 2.5 miles).
Scroll down for more info (and elephants):
At 3,780 meters under water, an object would feel roughly 5,600 pounds on every square inch of its surface. That equals the weight of roughly one elephant per square inch–or 13 elephants on just the area of my palm (18 square inches). Or 7,000 elephant across the entire surface area of Alvin (I really did not want to spend the whole cruise drawing 7,000 elephants, so you'll just have to imagine that one). To withstand all those elephants (How do they get to the bottom of the ocean, anyway?), Alvin's personnel sphere is made of titanium. And at nearly three inches thick, it is built to withstand over 1.5 times the pressure it would experience on a dive to its maximum rated depth of 6,500 meters.
Ok, so why all the numbers? Well, from a structural standpoint, we humans have to calculate the load-bearing thresholds for lots of things that we build, and that we rely on every day: bridges, buildings, ships . . . submersibles. Understanding how forces act on materials, whether it's pressure, gravity, temperature, or wind speed, affects how they're made and what they're made of–which often affects their cost. In fact, the single most expensive component on Alvin? You guessed it, the personnel sphere.
Note: No elephants (or cartoonists) were harmed in the making of this blog post.