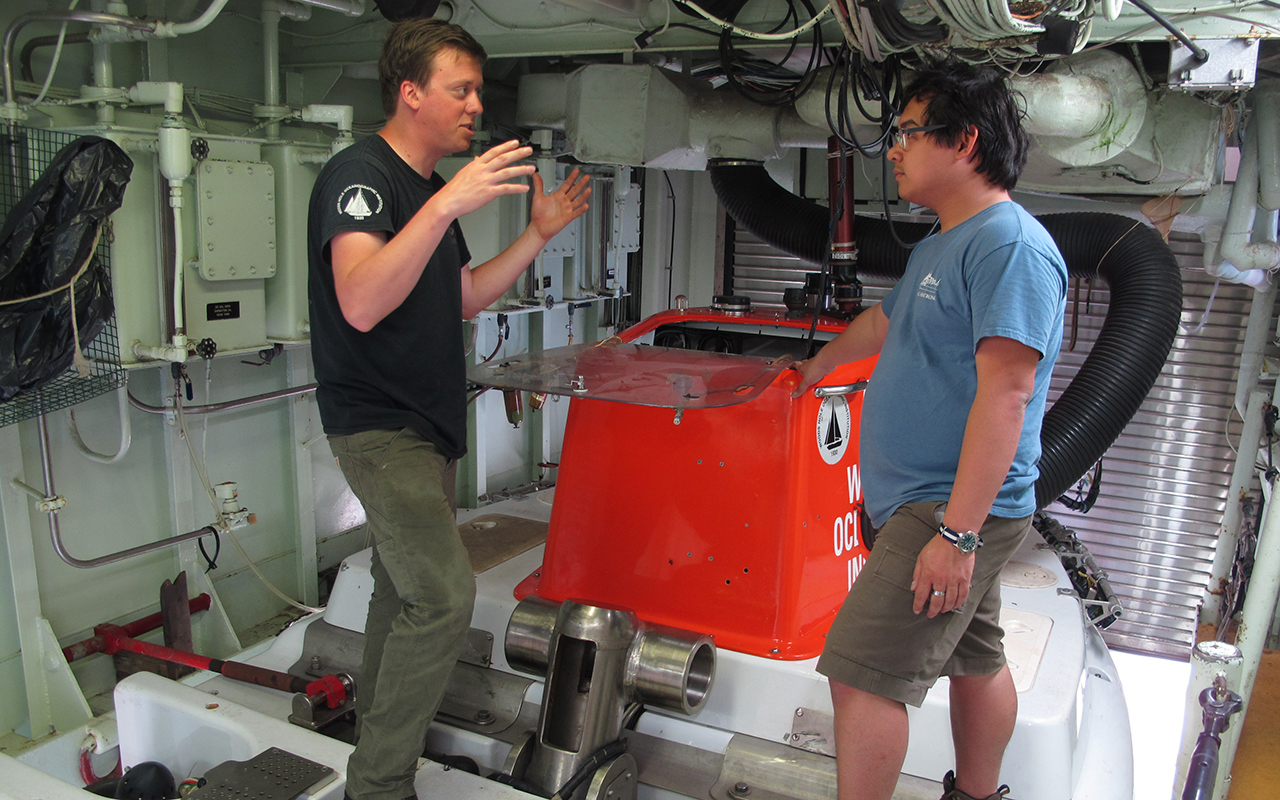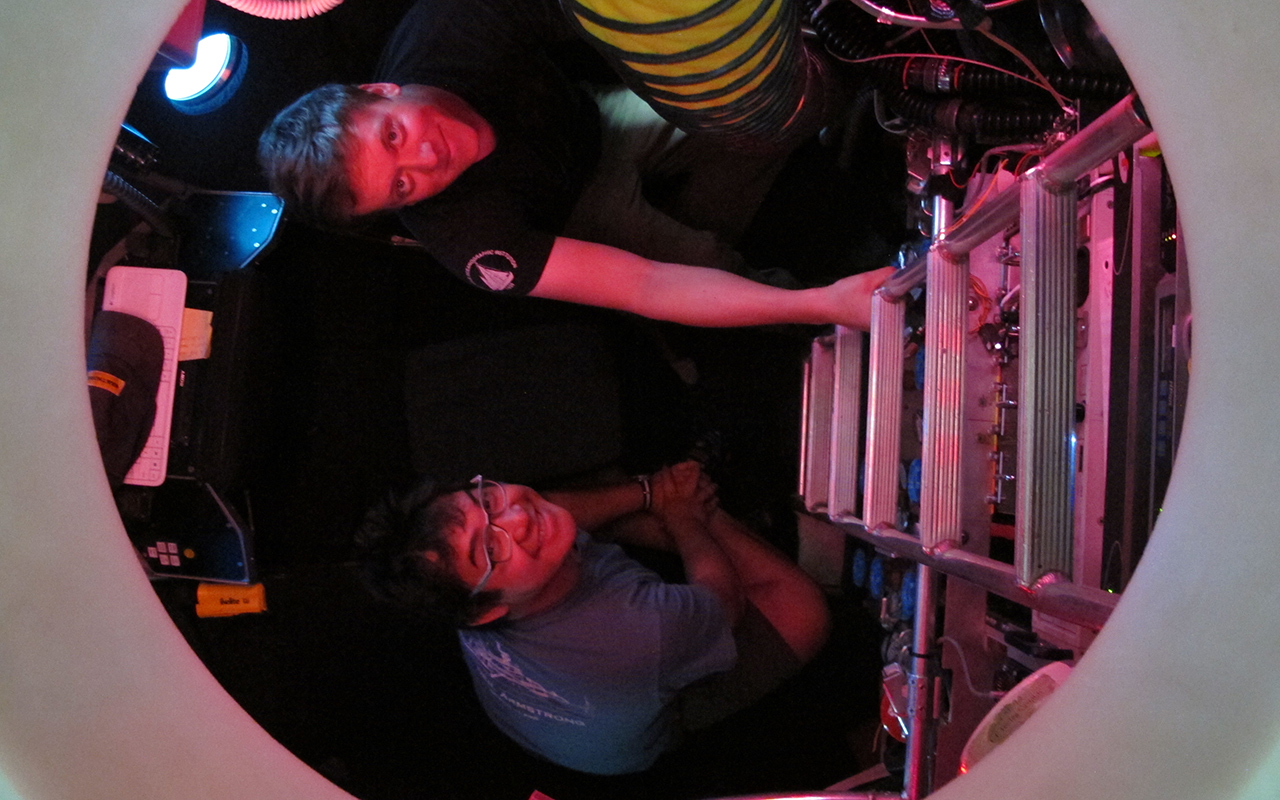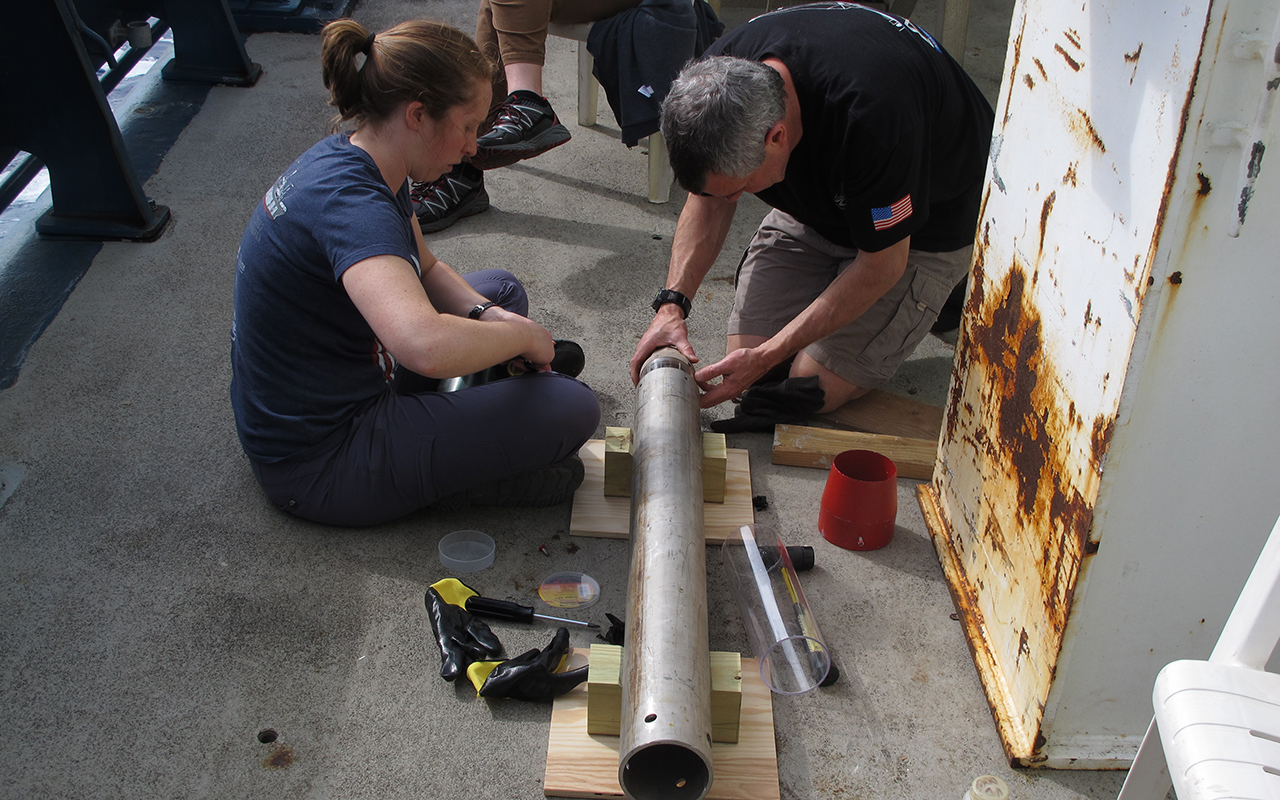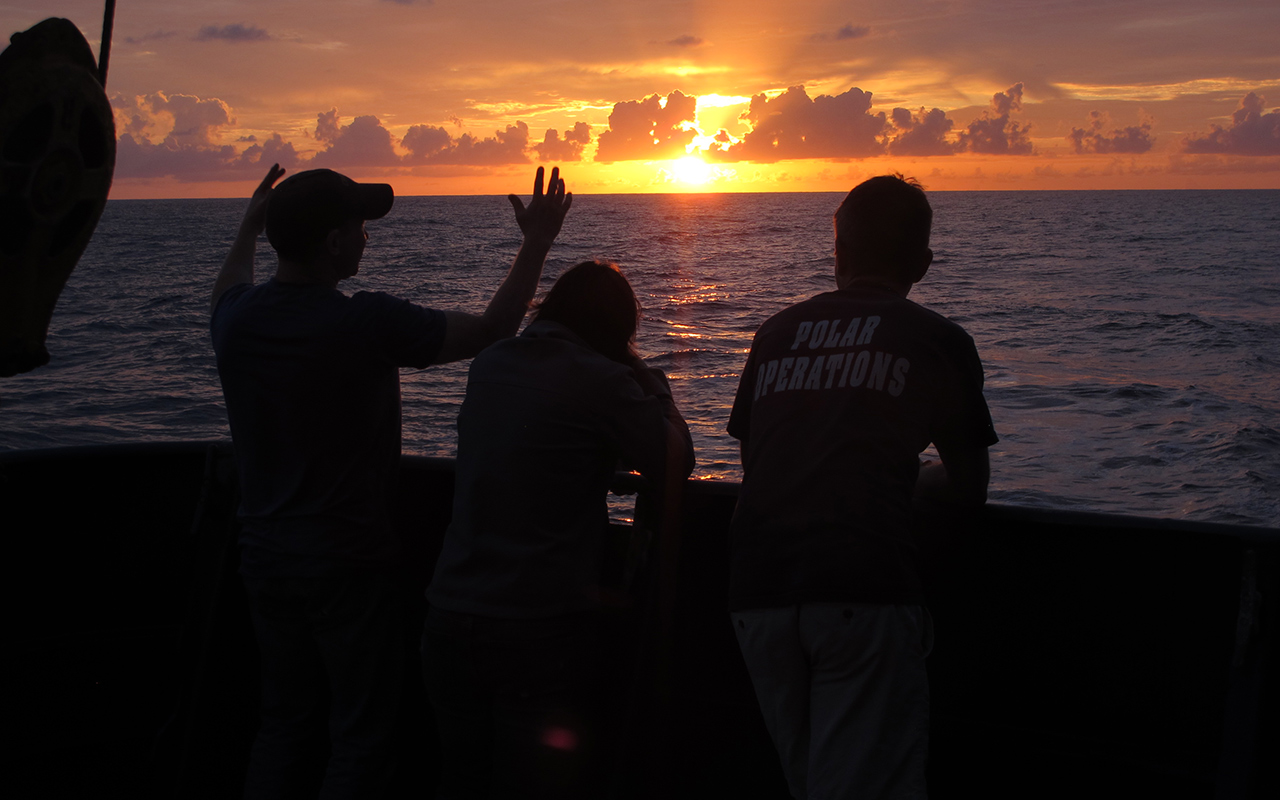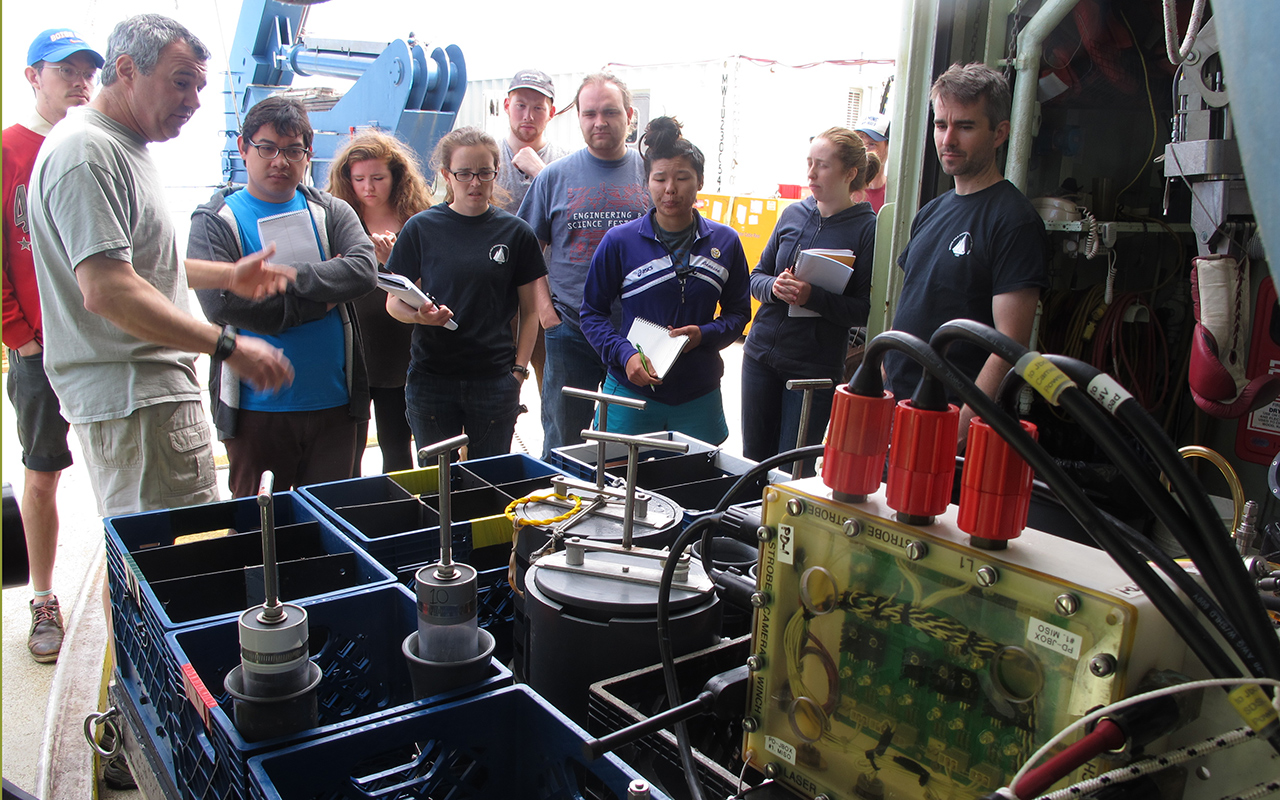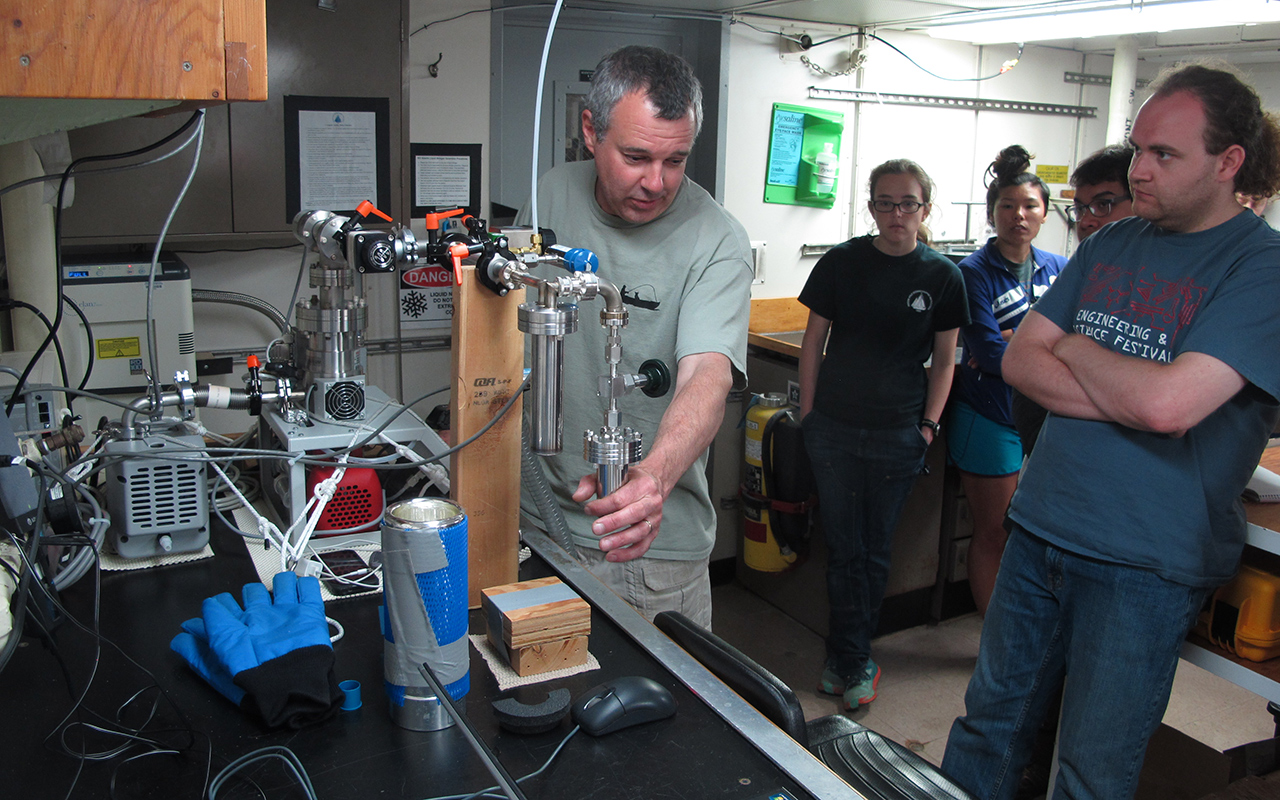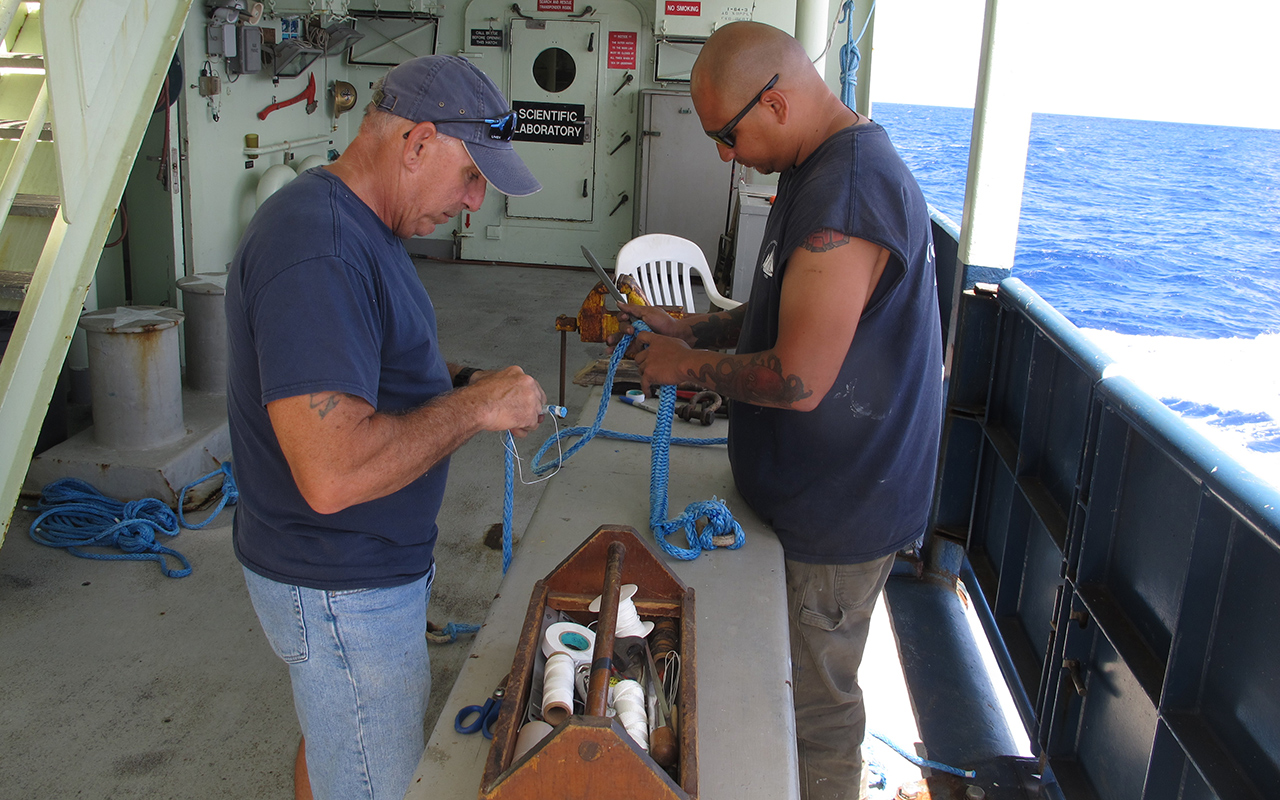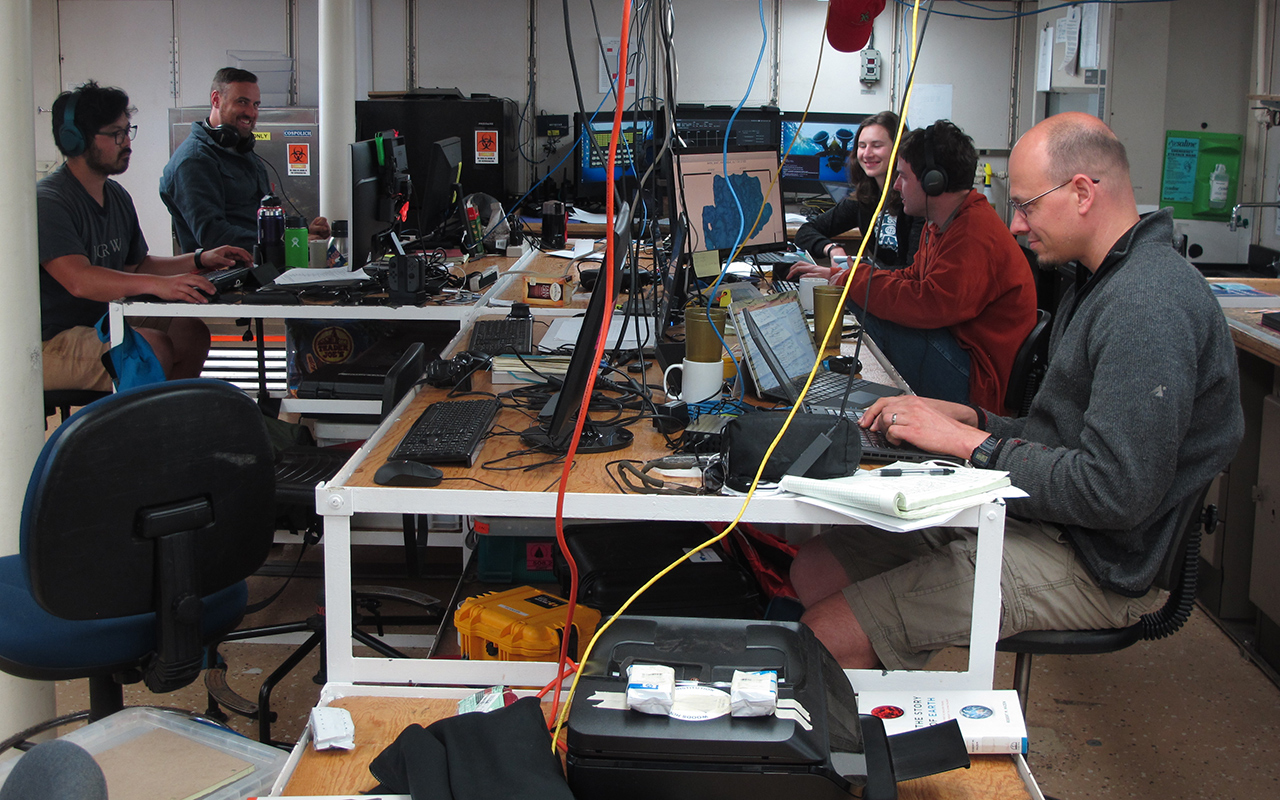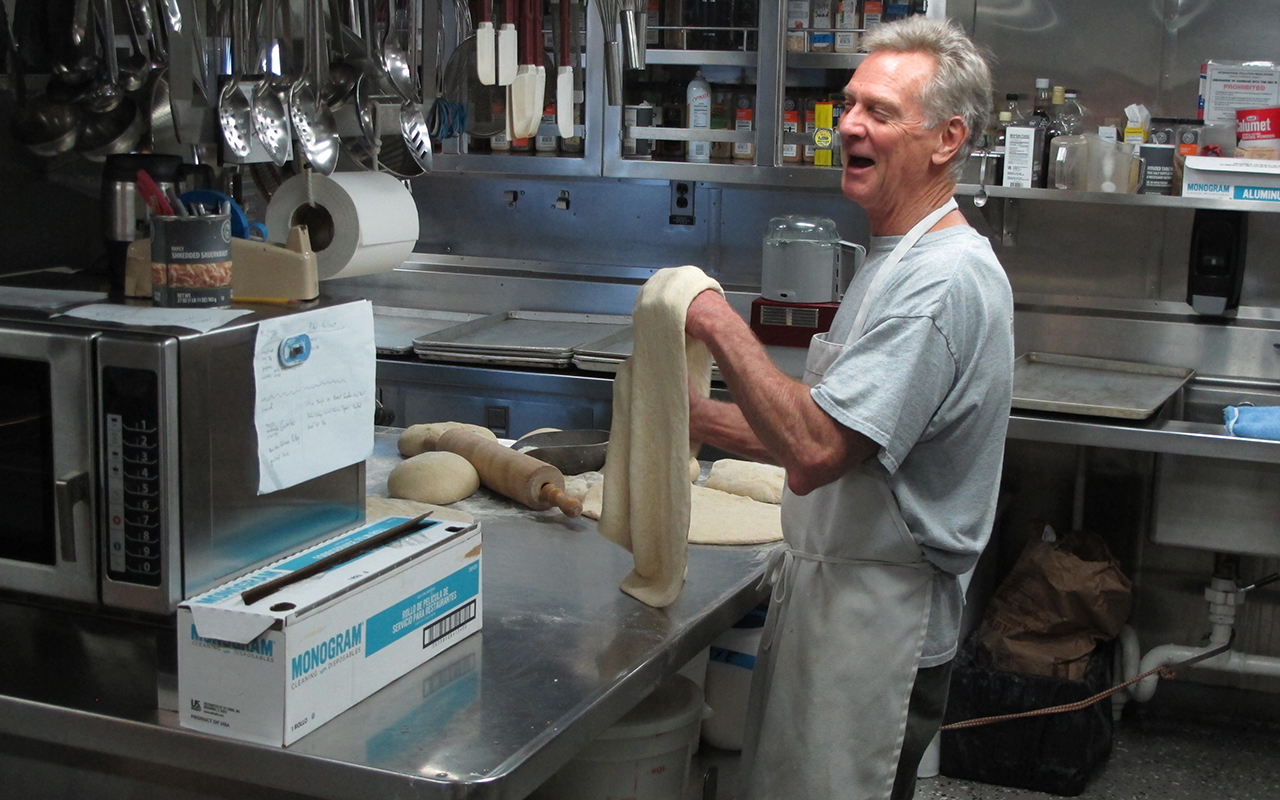 It seems like just yesterday that we left Bermuda, but we are now on our final day of the six-day transit from Bermuda to the Mid Atlantic Ridge at 14°N latitude. We spent the time getting ready for the first Alvin dive, which is scheduled for tomorrow morning, right after our anticipated arrival on the work site.
The science teams have planned the first two dives, readied software for handling video from the sub, and finished preparing for all of our rock processing activities by setting up rock saws, finalizing sample description procedures, and preparing a special photo table for documenting samples. The Alvin and Sentry teams were also busy getting their vehicles ready, while the Atlantis crew kept the ship running smoothly. Now it's almost show time.
For many of the scientists, including the Popping Rocks 2 team, it takes a few days to adjust to life at sea, particularly the constant motion of the ship. Staring at a computer screen for any length of time can be a bit tough at first. We also don't have normal access to email and internet due to the limited bandwidth of the ship's satellite link, which makes us appreciate the comforts of home.
Everyone looks forward to meal time; it is one thing on board that makes being away from home just a bit easier. We are always pleasantly surprised by the food choices that the ship's steward and cook, Carl Wood and Mark Nossiter, respectively, come up with every single day. So far, the menu ranged from Indian to Mexican to down-home American and the dishes are always excellent. Carl and Mark are real heroes to everyone on the ship. The slide show includes a photo of Carl in the kitchen, who is also famous for his swimming ability during Alvin launch and recovery (we hope to highlight this in the coming days).
Right now, we are looking forward to Alvin Dive #4942 in the morning and Sentry Dive #473 tomorrow evening. The plan is to start right where we left off in 2016, with a dive at the southern end of Popping Rock Ridge with the goal of understanding how these gas-rich lava flows are distributed on the ocean floor. Stay tuned.